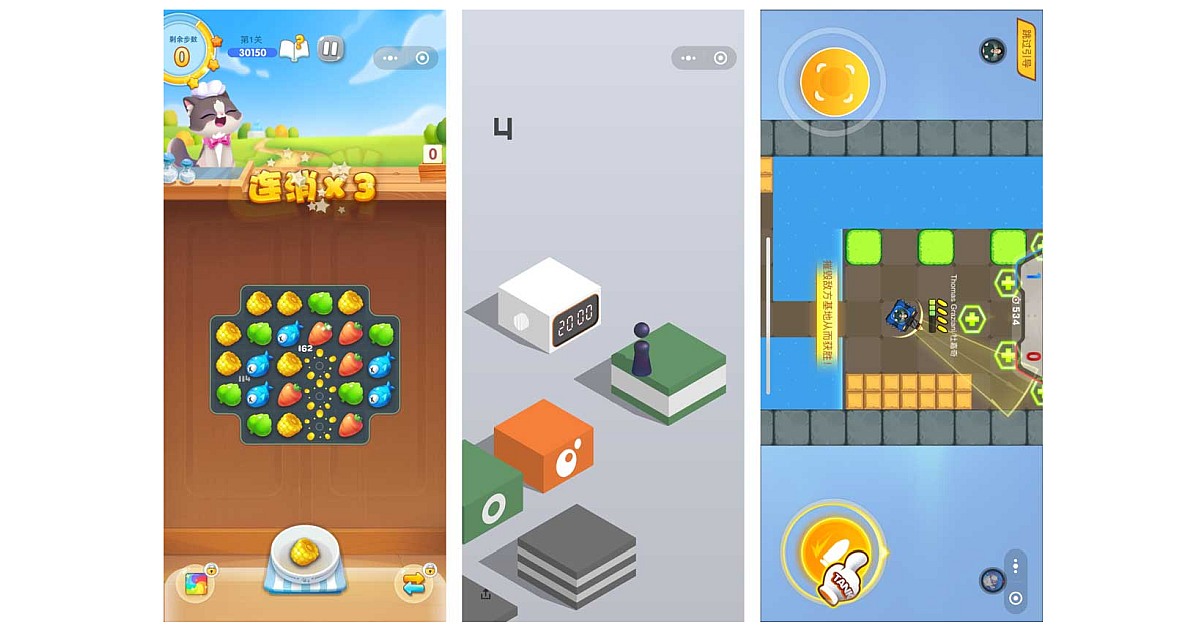 WeChat is currently considered to be one of the most multifunctional apps with the platform providing millions of users with multiple services and communucatinal and monetary features that are designed to ease the everyday routine. The upcoming days, however, are going to witness the unveiling of a new facet of WeChat as the messenger is debuting its mini games sub-app which is an interesting portion of WeChat that's going to present the users with multiple entertaining games and fun features.
The mini games app of WeChat is a tab within the messenger equipped with many games – such as Tetris – in the attempt to transform the popular messenger into an entertainment platform as well meaning that the users aren't going to have to leave WeChat to play games for the messenger provides a wide range of them. In China, WeChat is already an intriguing app as many users are benefiting from it to carry out multiple tasks, such as instant messaging with others, transferring money, catching up with the latest news and playing games.
The mini games app of WeChat debuted first in China and the users there got the chance to give the new interior platform a go; the rest of the world are going to be able to try the games of WeChat in the upcoming days. The new games section can be accessed via the WeChat search bar; once the user types "games", he'll be presented with a list of games from which to choose; the names of the games are accompanied with images as well to give the user a visual hint about the gaming experience. The debutant gaming section is expected to be released to more users step by step in the next few weeks. WeChat already has millions of active users per day and with the international launch of the WeChat games app, millions more are going to join the platform.
The messenger's company commented that the new mini games app has garnered, til date, the attention of 400 million users; the number is quite big for the new gaming service of WeChat, yet the company considers the number of gamers of WeChat to be less than expected taking into consideration the entire fan base of the messenger of about 1.1 billion users per month. The WeChat messenger is extremely popular in its home market, China, which propelled the owners of the app to venture out of the comfort zone in order to increase the availability of WeChat in foreign countries as well.
The Chinese market, however, gets to utilize the entire facets and services of the WeChat platform, unlike the other external markets where the users of the messenger aren't enjoying many of the services and features that are making the core success of WeChat.